NLAI TUMAINI SCHOOL 
Pre-primary school and community help at the dumpsite
New Life Africa International Tumaini School is located next to a dump site. We offer 2 years of pre-primary school and reach out to the community that lives around the dump site.
NLAI Tumaini School teaches 57 children in pre-primary school
Two years of pre-primary school is mandatory to enter primary school. Besides teaching we also make sure the children get daily meals, health check-ups and medicine. 
NLAI supports locally:
162 children in local primary schools
5 children in a special needs school
When the children have completed NLAI Tumaini Pre-primary School, we support them in their further schooling. The dump site is at the other end of town from New Life Africa International School, so the children attend local primary schools closer by.
We provide them with uniforms and lunch and pay for school expenses and medical care. We also provide support for any other needs that may arise in connection with their schooling.
NLAI Tumaini School teaches 57 children
Helping the community at the dump site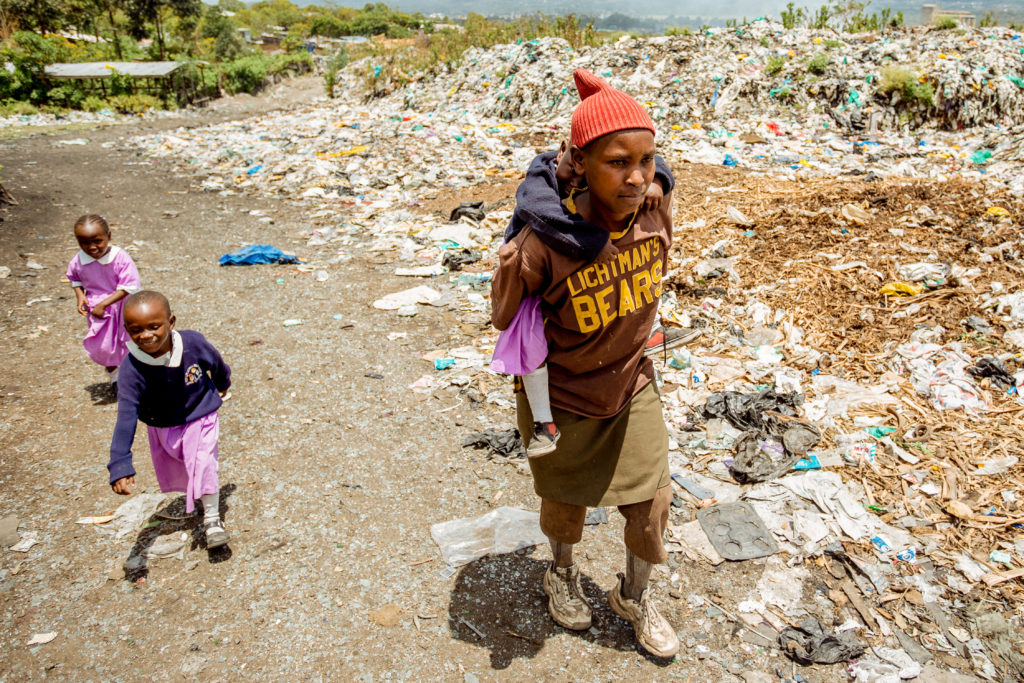 The dump site is a place for those who have no other options. It is a place characterised by extreme poverty, drug abuse and many die of HIV/AIDS. Here, people can survive by scavenging for food in the waste and selling plastic for a minimal income. The children are often malnourished and sick due to lack of food and inadequate hygiene. The families live in houses made of plastic bags without water or sanitation.
In addition to helping children through school, we also reach out and help some of the families of the children living around the dump site. We do this by:
Buying and reselling the bags that the women produce from recycled materials

Helping with beds and blankets for some of the families

Helping some of the families buy a source of income, for instance a pig

Facilitating care for disabled individuals 

Paying for expenses in case of hospitalisation
In case of extreme abuse or neglect of the children, NLAI's social workers and the authorities will work to bring the children to NLAI Children's Home.