TESTIMONIES


Read the experiences from our former students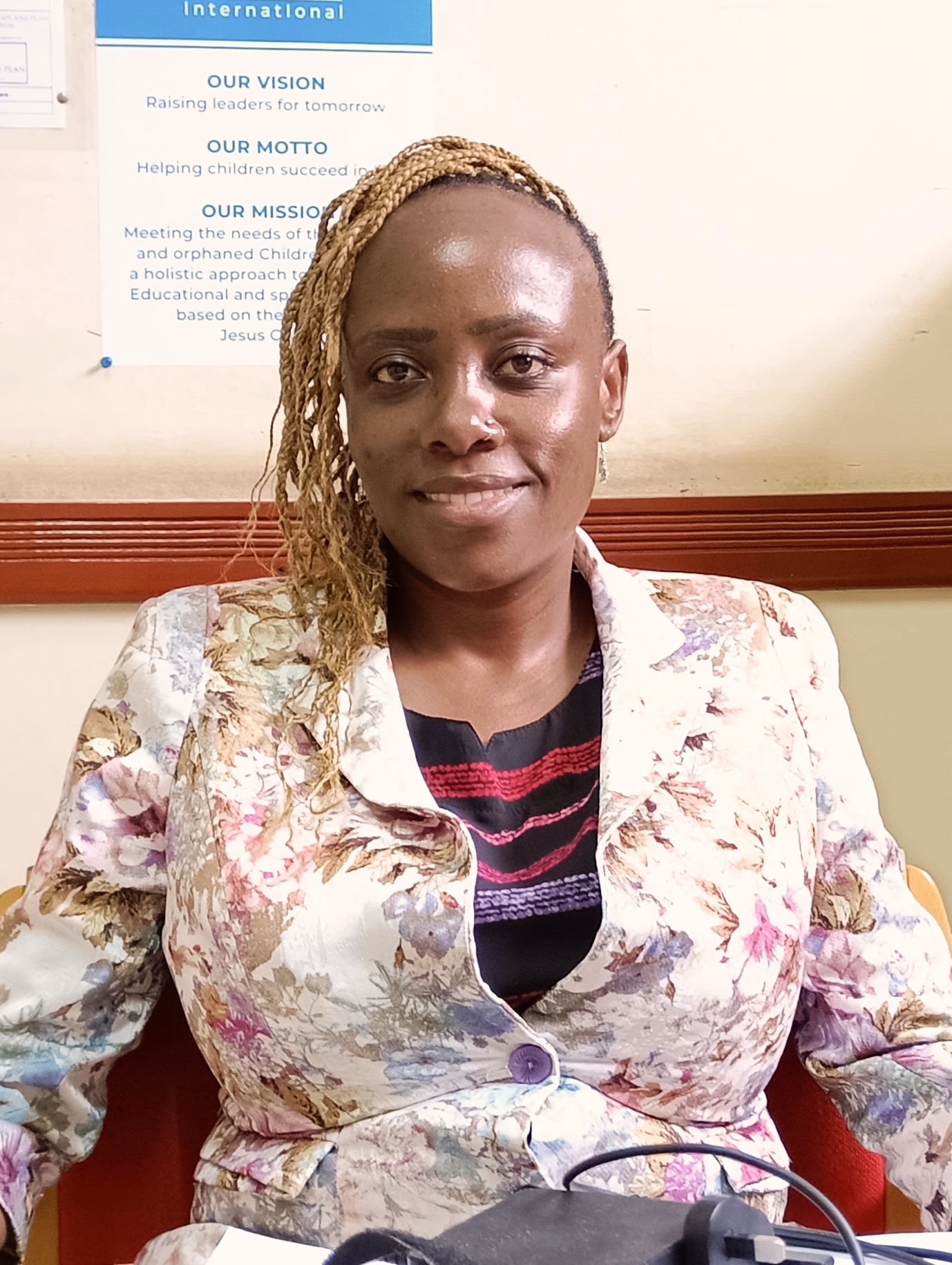 Mary from NLAI GIRLS HOME and Now working with public relations
"I was among the 8 girls who began the NLAI Girls Home in 2003. It was a sense of relief from all the past traumas and rejection I had faced throughout my years of existence.
I was a child of pain and everything about me caused those around me pain and hatred. My mum was in jail accused of murdering my dad so I grew up with my father's sister (aunt). Every time they went to court it reminded them of their pain and when my mother was found not guilty, all that could go wrong did.
Me and my sister were sent away to live with our mother. She had been in jail for 5 years, previously she was a housewife and now fresh out of jail no home, husband and three children was all that was left of us. Food was a challenge so education was more of a luxury.
In 2003 when the Girls Home was established I was back in school, I had dropped out in class 6. I joined NLAI School in class 7. Did my KCPE in 2004, my KCSE in 2008 and graduated from Daystar University in 2013 with a B.A in Communication.
I now work as a Public Relations person in NLAI and the transition from a beneficiary to a staff member has been one great challenge I have overcome and prove my abilities to work through any circumstances. I use my experience and knowledge to give back to the community that made me a leader today and healed my wounds that I never knew ran deeper than I accepted.
It took one person to give me a chance and a community to make my dreams come true. Living to testify that we can raise leaders of tomorrow's by giving children a chance to education, care, love and God."
COLLINS FROM NLAI BOYS HOME AND NOW WORKING AS AN INDUSTRIAL WELDER
"My father died when I was a little boy, and later my mother left me with an aunt who was very sick and dying. 
Since I couldn't get any help in this home, I began to live on the streets to find food and I lived there until one day in 2007, when I found the New Life Africa International home for boys. This became my new home.
Since then, I have gone to school and high school. I have also been educated as an industrial welder and now have a job at Kenya Industrial Estate. 
During my time at NLAI, I played Rugby and together with the group from NLAI I have been in England to play. A year later, I was selected for the Kenyan national team for young people under 15, which gave me the opportunity to visit France. 
During several of my holidays at school, I went on mission trips to different places in Kenya, where I also had the opportunity to talk about my faith in God. 
I am incredibly happy with my time in NLAI. They are as a family to me, and I now have a good life and can take care of myself. 
May God bless NLAI and you who support the work. May God continue to use you to prepare future generations for life. 
Love Collins."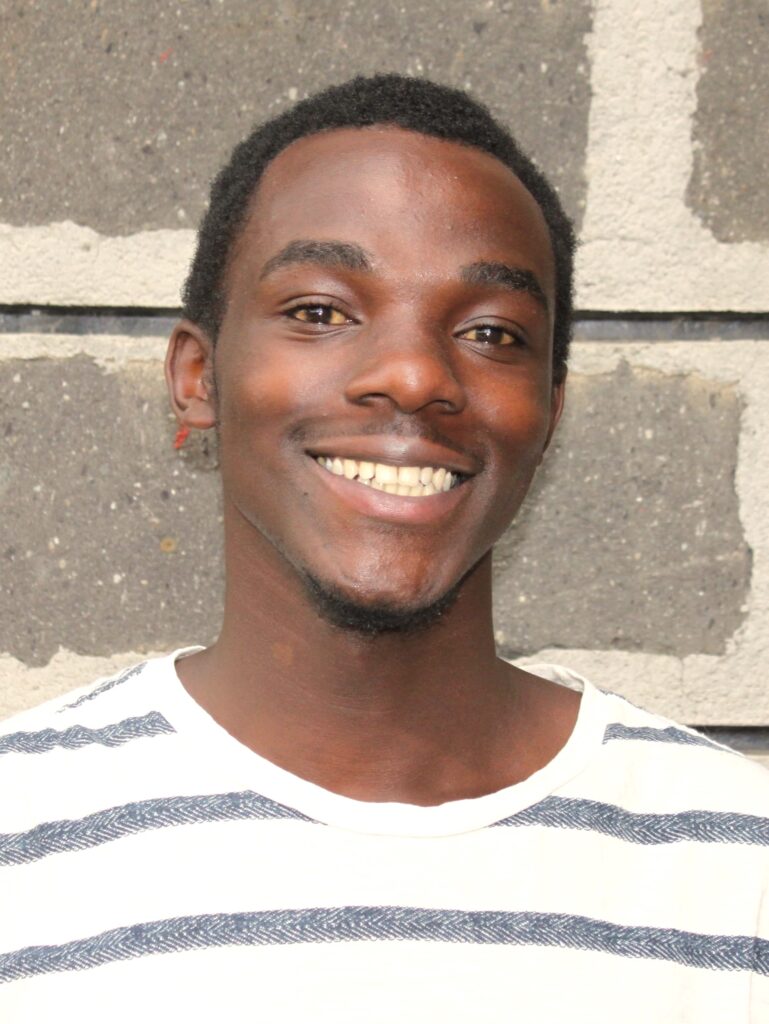 MARGARET, ONE OF THE YOUNG STUDENTS IN OUR GARMENT MAKING SCHOOL
"My name is Margaret and I was born in Nakuru. I live with my mother. Before I came to New Life Africa International, I was suffering both in terms of food and hygiene articles, and I felt mentally ill. The latter mainly because of a trauma I went through when I was younger, that wouldn't leave me.
One day I met a former student, Sophia, and she told me about the Garment Making School. I became interested because I realized that it might fulfill my dream of becoming a fashion designer. It gave me hope for a new beginning and the leader, Lynah, and other teachers supported me, so I was accepted as a student.
Since I started at this school my life has changed completely. I have a new life and have learned a lot about design, patterns, materials, sewing etc. Some of the best subjects for me are Discipleship and Counselling.
I am now attending second year and am happy that all my bitterness has gone. The school supplies us with food and hygiene articles. By the grace of God our teachers have really helped me in my healing process.
May God bless the employees and sponsors because they have been tools in transforming my life. I have really been given a "New Life".
Love, Margaret"
LINA FAITH STUDIED AT NLAI SCHOOL AND NOW HAVE A BACHELOR IN MUSIC, DRAMA AND THEATER
"Dear New Life Africa International,
I am taking this opportunity to write you a letter to thank you so much for the opportunity you gave me to start going to school and complete my studies.
I started first grade at New Life Academy in 2005 and finished primary school in 2012, where I obtained 337 points in KCPE (Kenya Certificate of Primary Education). The result allowed me to be admitted to Langa Langa Secondary School in Nakuru. I finished high school with a grade of C+ in 2016.
In 2017, I was admitted to Maseno University to do a Bachelor in Music, Drama and Theater. I completed my studies on February 25, 2022. NLAI gave me an additional opportunity to study "Facial and Makeup" at Vera Beauty College. I have just finished the course. I cannot thank you enough for this opportunity.
All of this has been a dream come true because of you and I am grateful for the opportunities you have given me. May God bless you in your continued work to help other students who need such opportunities as I did.
Thank you for everything you have done in my life. I am very grateful.
Yours truly
Lina Faith"